The Digital Mailbox the World Has Been Waiting For!
Billo is the first service that can digitalize all of your physical post – while also providing your digital post from companies and authorities in the same app. All Post in Your Phone, simple as that!
Create account
Hold your horses. What is Billo?
Billo is a free and government-approved digital mailbox. With Billo, you'll receive digital post from companies and authorities – but you can also choose to get the physical letters that usually end up in your mailbox delivered to your phone instead. In addition, Billo gives you access to the market's fastest payment solution while helping you pay bills on time. That's Billo!
Learn more about Billo
With Billo, You Get:

Digital post from authorities and companies.

The possibility to scan and sort receipts, letters, and invoices.

The market's fastest payment solution.

Your physical post digitalized!
How Do I Get All Post in My Phone?
With the service All Post in Your Phone, Billo will also handle your physical post! Instead of having your physical letters end up in your mailbox, they get scanned and delivered directly to the Billo app. Pretty neat, right?
1. The Sender
Your physical mail is automatically sent from the sender to Billo's Digicenter.
2. Billo's Digicenter
This is where your letters get scanned and digitalized.
3. Your Phone
You then receive your physical post directly in your digital Billo mailbox!
My post… is it in safe hands?
Billo is the only digital mailbox approved by both Sweden's Agency for Digital Government (Digg) and the financial supervisory authority (FI). Our scanning center, called "Digicenter," has been awarded the highest security classification. Your post is machine scanned, and our staff has undergone a special security clearance to access our Digicenter.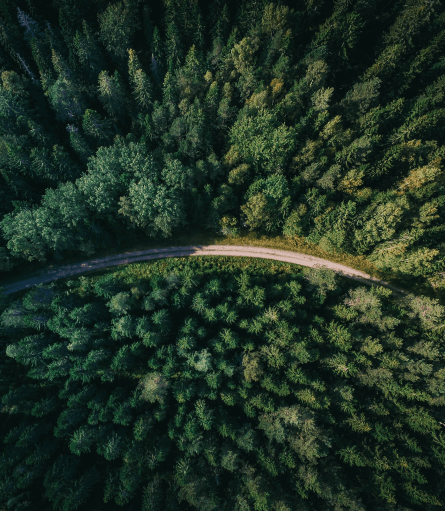 Help Us Save the Planet
Every year, 1.2 million acres of forest is being cut down to produce paper for bills and post. That's the size of New York City. Times 6…
Get Billo
The World's Fastest Way to Pay Bills?
With Billo, you can pay all your bills at once. We almost dare to say we've got the fastest payment service in the world!
Your Own VIP Section
Very Important Papers, that is. Billo collaborates with all crucial functions within the public sector in Sweden, ensuring all your important documents get stored in one place.








Sixten, Keinovuopio

"I live in a small village called Keinovuopio, and I'm the northernmost resident of Sweden. I receive mail once a week, but only when the weather allows for delivery. During winter, when temperatures can reach -40°C and thick snow covers the ground, it's often impossible to deliver mail. When the mail does arrive, it's frequently damaged by rain or snow. After starting to use Billo, I can access my mail every day on my phone instead."

Tess, Sydney

"As a Swedish student in Sydney, Billo has been crucial. My housing cooperative can't send invoices digitally. Still, with the help of Billo, I can ensure that the rent for my apartment in Sweden is paid on time without any issues. Billo allows me to fulfill my dreams abroad!"

Anders, Dalby

"Billo has laid the foundation for my trips abroad. I can now focus on the journey instead of worrying about who is to open my mail and pay my bills while I'm away."

Andreas, Västerås

"Just wanted to say how much I LOVE Billo! Depending on where I work, I used to have to travel between 500–1,200 kilometers to pick up my mail, and the opening hours were terrible. Now I get my mail wherever I am. I honestly can't find the words to express how unbeatable and perfect Billo is for me! If we're looking at quality, the other digital mailbox is like a cheap knockoff in comparison."
Frequently Asked Questions
With Billo, you have more freedom of choice. You can choose to receive only government mail. You can choose to receive mail from Billo-connected companies. You can choose to have a specific postal address with Billo and have all your physical mail digitized and presented in the app. No more scanning bills in your banking app. You also get a Digital Specific Postal Address that you can provide to your suppliers like Klarna, Wally, or your cleaning service so that you receive all your email invoices in Billo. Additionally, you get a brilliant scanner that catches invoices or letters that slip through and end up on your kitchen counter and an excellent categorization feature that you can easily customize. Kivra charges 20 SEK per month for the scanner and categorization. In Billo, everything is free! These are the main differences. Also, we have completely different user experiences. We hope you like ours!
You decide how you want to use Billo. You can choose to only use Billo as your digital mailbox, in which case only digitally sent letters will come through. If you choose to receive your physical mail in Billo, it will be scanned by us at our digitization center. In that case, you need to switch to a specific postal address so we can receive your letters (go to the FAQ section for a description of what a specific postal address means). If you want important letters that come to us to be forwarded to your registered address, we will send them to you. Billo receives your bills, insurance letters, and messages from authorities such as Skatteverket (the Swedish tax agency), Försäkringskassan (the social insurance agency), CSN, and more.
It's a really great feature! Suppose you want to receive all your mail in Billo, including your physical letters. In that case, you can register a specific postal address with the Swedish Tax Agency. Your physical mail will then be sent to Billo's automatic scanning center, where it will be scanned, digitized, and uploaded to your digital Billo mailbox. Fast, convenient, and secure.

If you receive a housing allowance, sometimes Försäkringskassan (the social insurance agency) may react to your specific postal address. But there's nothing to worry about. You just need to inform Försäkringskassan that you have Billo and have obtained a specific postal address because you want to receive your mail digitally. We have a good and close relationship with Försäkringskassan, and we are happy to help if you find it difficult.

If you miss physical mail and want to cancel Billo, contact our support and terminate the service. We will handle the matter as soon as we can and send a confirmation when it's done. Of course, there is no notice period. After about two weeks, the mail will start coming to your home again. For safety reasons, you can keep Billo for a couple of weeks after terminating the service to avoid missing any important bills.
Having Billo and receiving digital mail in your mailbox will always be free. Unlike Kivra, you can upload unlimited important documents for free. We also provide our smart scanner for free, so you can scan everything that has yet to be digitized, as well as the ability to create your own categories to gain full control over your life. 

To accelerate the digitization of mail, we also offer the "All Post" service, which automatically sends your physical mail to your mobile device. "All Post" is completely free until March 1, 2024, so you can experience having all your mail in one place - on your mobile device. After that, we will charge 29 SEK per month, as long as you want, without any binding period.

We hope that feels okay!
Billo is extremely concerned about the data of its users and complies with existing regulations in the area of personal data management. We only share data with third parties if you have given your consent. We would also only ask such a question if we have found a way for you to save money.
Yes! Download the app, and government mail will start coming to Billo instead of Kivra. We have also made agreements with the largest postal distributors in Sweden.

We recommend that you terminate your previous digital mailbox to have everything in one place. If you would get an invoice fee due to switching to Billo, we will cover the cost until it ceases. Contact customer service, and we will assist you in obtaining your compensation.
Currently, you have to save documents one by one and upload them into Billo. Billo will soon release a feature that allows you as a user to easily save all your documents in Billo wherever you want, inside or outside Billo. We believe these are your documents, and you should be able to control them easily.